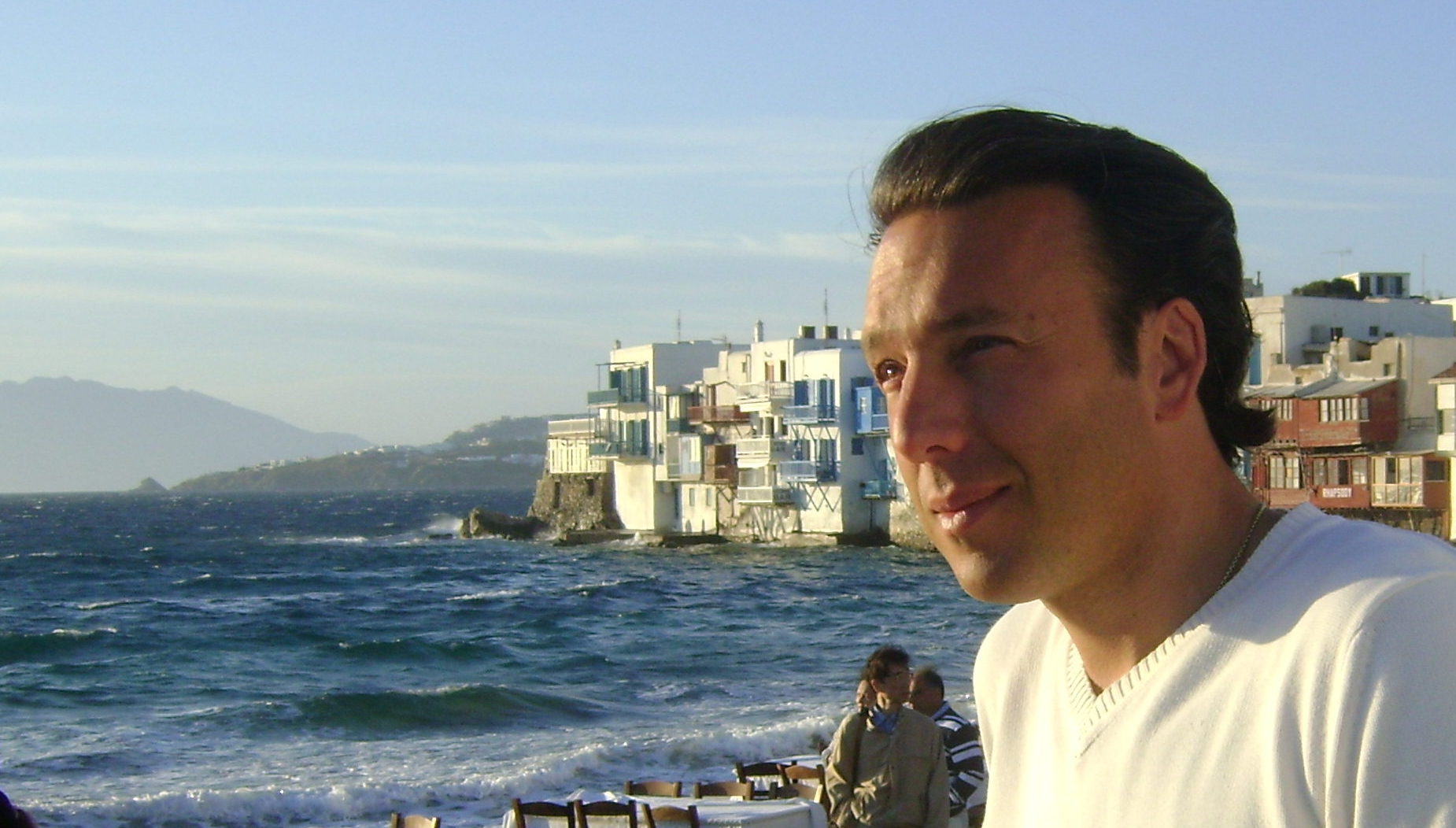 We defined what our brand stood for, its core values and communicate that consistently in our products
"I wanted to deliver an unequaled quality of Greek Yogurt steeped in tradition from a country famous for its strained yogurt. For me it was never just about yogurt, it was more of how I was going to share this gift of nature. It was then that I realized that in order to be successful we had to be different."
– Nikolas, Founder & CEO
With the sole purpose of offering traditional, yet authentically crafted dairy products using only the highest quality ingredients, our founder Niko set off on his own Hellenic Odyssey to discover and share nothing but the very best.
Our yogurt was developed around the relaxed Mediterranean lifestyle consisting of good food, sun and most importantly good company, we call this "parea".
Nikolas insisted that these same ideals were maintained in the philosophy behind the brand. Crafted locally here in New York State, we were eager to share a bit of our Greek heritage with our fans.
As New Yorkers, we are a discerning bunch, and know a good thing when we see it or in our case taste it. Because of this we listened to our customers and gave them what they wanted. The result is an authentically crafted premium Greek yogurt, hand crafted the old fashioned way.
Setting out on a culinary odyssey of his own. Nikolas, toured throughout his homeland rediscovering cultural roots, acquiring methods and recipes for our fruit preparations and dairy products. Leaving no small village or Mediterranean island stone unturned. We know that you will enjoy the results.
The process of crafting our yogurt begins with selecting only the highest quality non- GMO ingredients. No compromises! Every morning our Grade A milk arrives, sourced from our local family farms exclusively from Jersey Brown cows. More easily digested and higher in A2 proteins. A2 milk presents fewer lactose intolerance symptoms. It's quickly pasteurized and cultured with our unique probiotic blend. These are the "good bacteria" which help revitalize our bodies from the everyday stresses we put them through. These cultures then begin the fermentation process which in turn creates our classic plain yogurt.
We later strain our yogurt using the century old method of bag straining until we achieve the velvety smooth consistency you have come to expect from our premium Greek yogurt, and enough to remove 97% of the whey (lactose.) Only after extensive tasting's as well as meeting our precise specifications do we begin filling the terracotta cups we have come to love.
The result? Our seductively delicious,  artisanal Kalypso Greek Yogurt.
Now let Kalypso seduce you and get you started on your own Odyssey!
We take pride in our craft. Our reputation is all that we have, and this is why all of our cups are embossed with our logo. Its a sign of our accountability and pursuit of excellence.