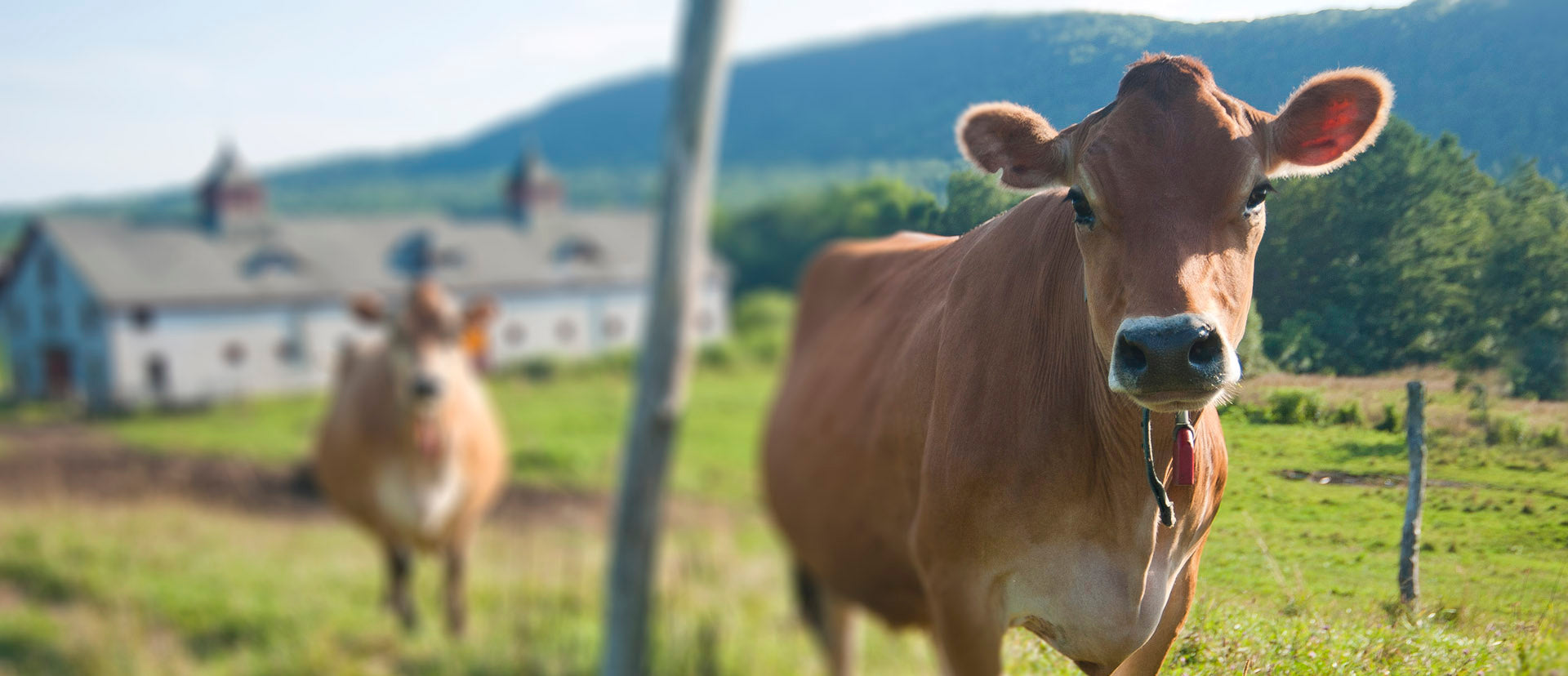 LOCAL & SUSTAINABLE AGRICULTURE
Knowing where your food comes from
Consumers today are finally becoming more interested in their foods' origin and story.
Cows that live on dairy farms that practice managed grazing have significantly different lives than cows on large, industrial dairies. "You are what you eat" holds true for our girls. Milk from an A2 Heritage breed of Jersey cows that graze on grass – versus eating a grain-based diet on feedlots – is a better source of heart-healthy fats and certain antioxidants.
In general, our girls' living conditions are much more enjoyable (pasture, sun, and grazing vs. being confined in an industrial feeding barn). Our Jersey's are fed the diet they evolved to eat, and do not suffer from the maladies common in cows fed a grain or corn based diet. This all means that our products are made without the use of toxic pesticides or GMO's. EVER! In the end, it translates into not only being good for you but good for the planet too.
HELPING TO CHANGE THE WORLD'S ATTITUDE TOWARDS PLASTIC WITHIN A GENERATION
Think Reusable – Not Disposable
Make safe, sustainable purchases! All life on Earth is connected to the ocean and its inhabitants. The more you learn about the issues facing this vital system, the more you'll want to help ensure its health—then share that knowledge to educate and inspire others.
Your Kalypso crock is reusable, find creative ways to recycle yours. If not, simply place with your recyclables. The clay crocks are inert and will break down naturally.
SUSTAINABILITY
Saving our Oceans
Healthy oceans are the life support system for our planet, providing 97 percent of the Earth's livable habitat and a home to more than 700000 species. Kalypso is dedicated to protecting life in our oceans.