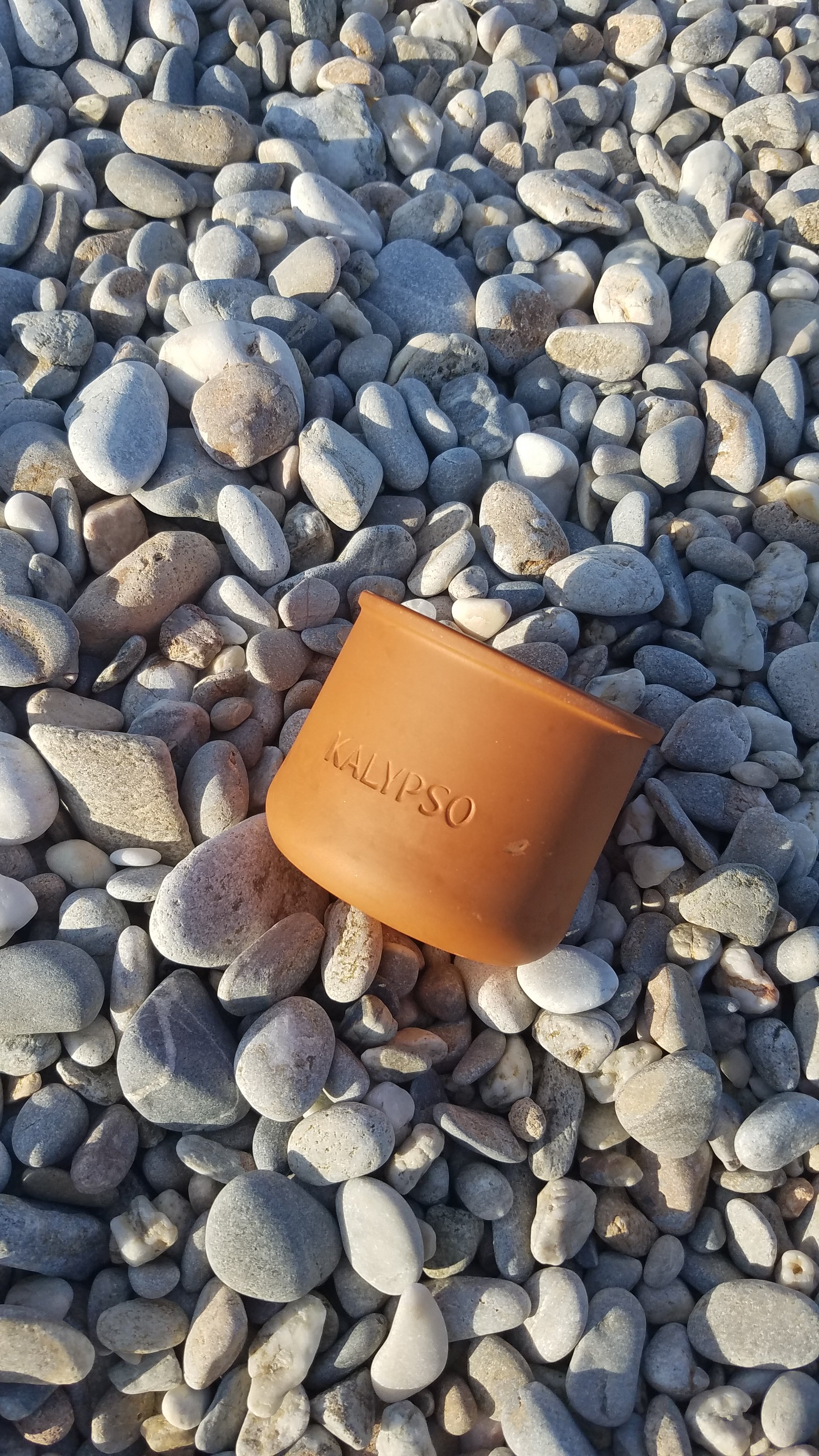 WHY TERRACOTTA POTS?
Our commitment to health & sustainability
One of our hallmarks at the Kalypso Creamery are our multipurpose ceramic pots that we use to package all of our grass fed dairy products. For purity, beauty, sustainability, and health. Terracotta is unparalleled among the more commonly used packaging materials. And we are committed to keeping our "grass to clay." ideal and here is why.
REPURPOSE, REUSE, RECYCLE
Making our future the result of our present
Why is terracotta packaging such a big deal?
Because it means you are doing your part to sustain our planets health as well as your own! Our Kalypso pots are made completely from clay. An inert and natural material, sourced in the Pyrenees mountains. They are 100% recyclable –oven, dishwasher, freezer and microwave safe. Our production process requires less energy and uses fewer natural resources than any other packaging material. We encourage our customers to recycle their little pots when they have finished enjoying their favorite snack.
More importantly, we here at Kalypso are hoping to change our customers attitude toward plastic within one generation.
Plastic pollution is a global issue that impacts not only our oceans, but our health and well being. One Kalypso cup at a time we hope to end the culture of disposable plastic, and implement a closed loop reusable system for our ceramic jars. In doing so we hope to shape future demand for environmentally sensitive products and solutions.